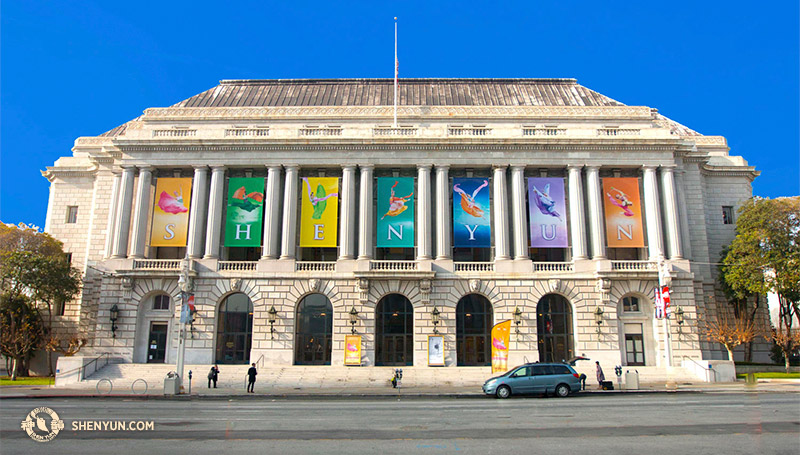 To the Two-Two
1-2-1, 1-2-2-1, 2-2. What's this? Just our simple way of referring to the performance schedule in a city, how many shows we have on each day. This specific sequence is from Dallas. See the consecutive twos? That's what we call the "double-double" or "two-two."
Two double shows: a matinee and a night show on both Saturday and Sunday. Shen Yun World Company has just performed our first two-two in Dallas, thereby completing our 22nd show of the 2018 tour.
But we weren't the first to two-two. Shen Yun North America Company gave San Antonio a double-double right after Christmas. Then New York Company undertook a double-double in Toronto the first weekend of the New Year. In fact, it was a 1-2-1-2-2 (now that you know our lingo). Major kudos to them, because they're now at Lincoln Center for another two two-two weekends—that makes back to back to back—not to mention performances during the week as well.
As for us, World Company will have eight two-twos this season all together. That's the most any of Shen Yun's five companies will have. But apparently, it's not a Shen Yun record breaker. Nevertheless, eight two-twos add up to 32, or about a fourth of our total number of shows this year. This means that for one out of every four shows, we will be in—how should I say—superhuman mode.
The thought of the two-two brings many emotions. The act of performing the two-two sees many miracles of the human condition. Some audience members have said that Shen Yun performers seem to fly across the stage effortlessly. We're quite flattered. But truth be told, it requires some effort. As much as we love creating magic on the stage, twice two days in a row is no small feat. Let's just say, it can be a test physically and mentally. It makes you want to keep a piece of chocolate or two at your quick-changing station at all times. (It also makes me want to treat myself the next time we visit a mall. Nothing extravagant, but at least a fro-yo with brownie chunks on top.)
No one seems to remember when or where the infamous two-two was invented. Although I'm guessing it was very likely Taiwan—probably also the earliest user of the "SOLD OUT" and "ADDED SHOW" tags on our ticketing pages. Or perhaps it was California, where in recent years we've been performing more and more shows in more and more cities: for the 2018 season, Shen Yun is touring to 15 cities in the Golden State for a total of 59 performances. But no matter where the double-double originated, it's been well noted by our performers and production team alike that presenters in cities all over are catching on with zeal. Especially in Texas, where I'm guessing double-doubles agree with the "go big or go home" attitude. Right now, we are in midst of our first consecutive two-twos of the year in Dallas. Next month, we will have another more intense double double-double within a 19-show run in Philly. Check out the ticketing page, you can just keep scrolling and scrolling. But to abbreviate, it's 1-2-2, 1-2-1-2-2, 1-1-1-2-1.
At this rate, by the time Shen Yun World Company arrives in California in April, we'll be pros at the double-double. In-N-Out won't be the only one flaunting it on their menu—but that would make a great celebration meal after our final two-two, don't you think?
To the double-double, the two-two, cheers. One down, seven to go. And then I'll enjoy my reward burger with a strawberry shake.

2018年1月18日