Shen Yun Reviews: Renowned Violinist Joshua Bell Praises Shen Yun Performing Arts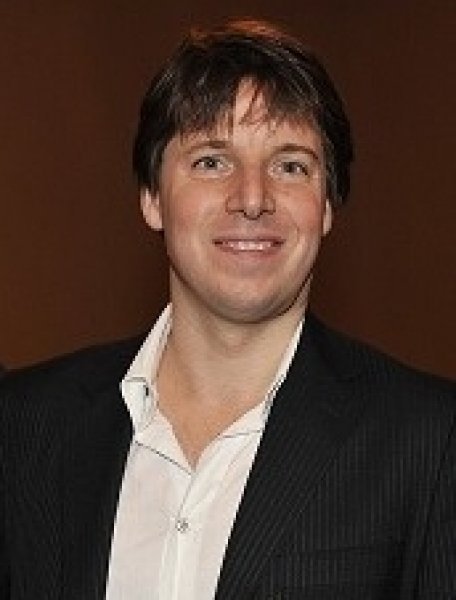 Violinist Joshua Bell
WASHINGTON—Internationally renowned violinist, Joshua Bell, was so moved by the Shen Yun Performing Arts he would like to adapt some of the Shen Yun music to the violin, so that he, too, may play it.
Mr. Bell, who plays a 300-year-old Stradivarius violin, saw the show at the in Kennedy Center Opera House, Washington D.C. on Febr. 10.

"I liked it very much. It was very powerful, very emotional. I had a great time," he said.

Mr. Bell, who has studied under renowned violinist and pedagogue Josef Gingold, said he was surprised at the depth of the emotion in the DPA music.

The winner of the 2007 Avery Fisher Prize, Mr. Bell made his first recording with the his 300-year-old Stradivarius violin, known as the Gibson ex Huberman, in 2003., Titled Romance of the Violin, it sold more than 5,000,000 copies and remained at the top of classical music charts for 54 weeks.

His recent CD is called Vivaldi: The Four Seasons and was released near the end of summer in 2008.

Mr. Bell said he was particularly taken with the traditional two-stringed Chinese violin, the erhu.

"That was one of my favorite things, I thought it was very beautiful; her sound is very emotional. If we don't understand Chinese culture, we sometimes characterized them in a way as being so hard working and we think of the efficiency of the Chinese people and we don't always remember how they feel things very deeply.
"It is very expressive because it is only on two strings. So, it is very vocal, like the violin. That's why they are very similar, there are no frets like the keyboard, it's all fluid like the human voice, so I see a lot of similarities," he said.

Mr. Bell said the erhu, combined with the original scores had inspired him to pursue the music further.

"In fact I want to get a hold of the music of it because I was thinking of making an arrangement of it for violin, because I think it would work very good in violin," he said.

Shen Yun also features a live orchestra that uses a combination of Chinese and Western instruments.

"The use of the pentatonic scale in Chinese is interesting to hear," he said of the orchestra.

"It is an odd combination, but it works. It is nice to hear the Chinese instruments."
Although the award-winning violinist was particularly appreciative of the music, it was not the only thing that impressed him about the show.
"I think it is very pleasing for all the senses, visually all the beautiful colors and the ensembles. It is a spectacle in a way, like a Broadway show, it tells a story and it's uplifting."

He also appreciated the incorporation of traditional culture in the performances.

"I thought it was a nice touch to the show. I think it makes you feel good. You feel good about being alive and you feel sort of connected, you see their connection to a very old culture, which is kind of grounding."

Mr. Bell said that he had missed the first half of the show as he was in rehearsals for his own concert at the Ford Theatre the following night, but was grateful to have seen what he did.

"They are reopening the Ford Theater, which is why I am in town, so I swung by after that and caught the second half. I thought it was very beautiful and moving."
2010年2月10日